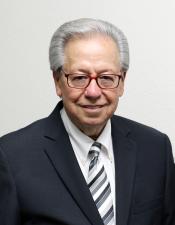 Fernando
R
Baca
fbaca@barstow.edu
Fernando (Fred) Baca has served the Board of Trustees for the Barstow Community College District since 1995.
A small business owner of Barstow Office Supply with his wife, Sandy, President Baca has been a resident of the community for more than forty years. He attended Barstow Community College as did four of his six children.
Mr. Baca continues to play an active role in civic and community affairs as a member of the Barstow Area Chamber of Commerce and founding member and past president of New Hope Village. He's a former member of the Mojave Valley Volunteer Hospice, the Optimist Club of Barstow and the YMCA of Barstow. He was bestowed the honor of Man of the Year in 1994 and Small Business of the Year in 2006 by the Barstow Area Chamber of Commerce.